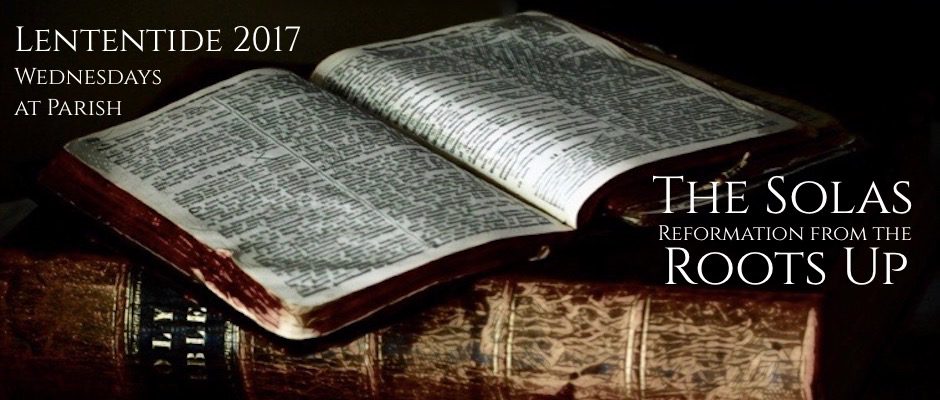 Wednesdays from March 1 to April 5 is an exciting time of fellowship and music!
We'd love to have a head count for dinner. Please sign up below.
Sign Up
---
6 pm — Parish Family Dinner and Devotions
During dinner we will sing together and explore the Five Solas – Reformation From the Roots Up. (Note: nursery is provided starting at 7PM after dinner.)
7-8:15pm — All these options
Parish Choir — For adults and youth. Please see Nathan and Henry if your young child would like to join choir. They are more than willing to help determine skill level and eligibility.
Going Deeper — For adults and youth. Pastor George Grant will lead a discussion and prayer.
Songs and Catechism — For those who are too old for the Nursery (approximately age 4 and up).
Nursery — For the littlest kiddos through about age three.
(Note: Children not joining choir are welcome to join Going Deeper or Songs and Catechism. These will last approximately 40 minutes, allowing the children to be supervised as they enjoy the outdoors during that last portion of choir rehearsal. Parent volunteers needed to play outside!)
Week 1
Week 2
Week 3
Week 4

Week 5
Week 6