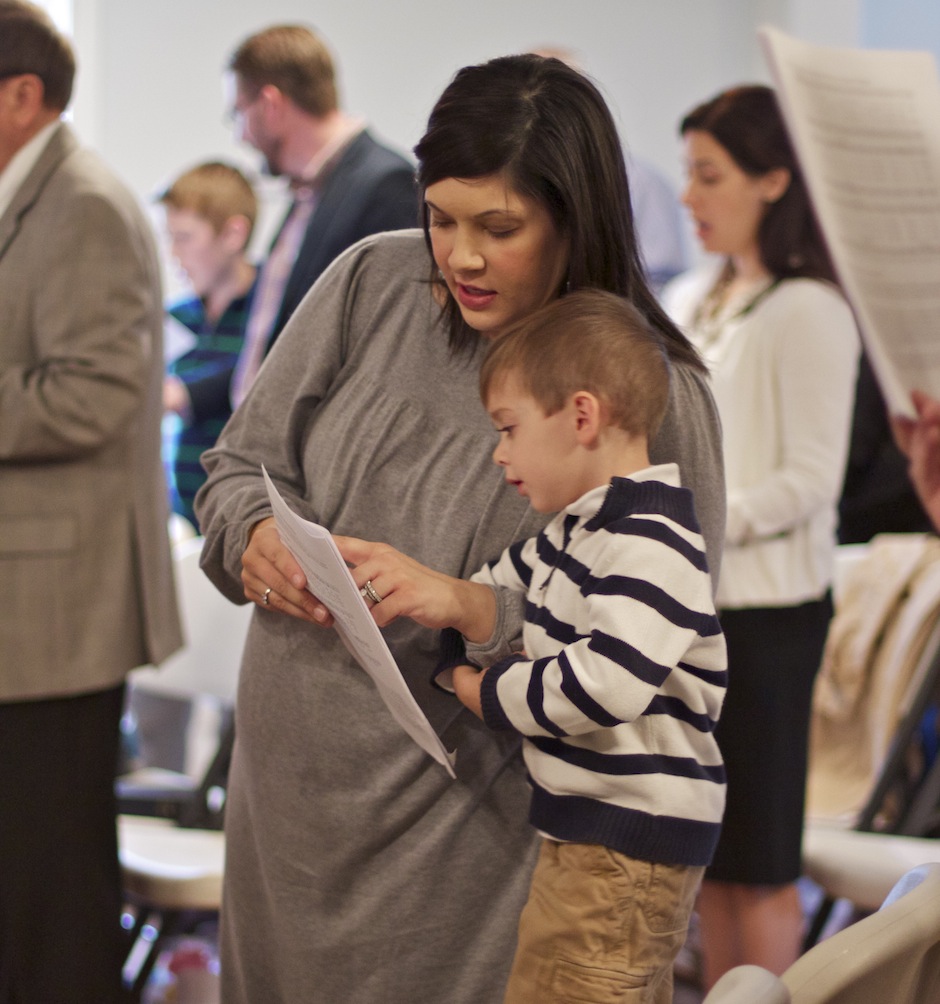 While worshipping with us you may notice a little wiggling and murmuring. These are what Charles Spurgeon once called, "the sweet sights and sounds of a holy hubbub."
"Suffer the little children to come unto me, and forbid them not: for of such is the kingdom of God" (Mark 10:14).
As our children learn to worship alongside their parents, siblings, and covenant family, things may get just a little distracting. But, this is what worship together should look and sound like. We embrace the call as parents and as a congregation to balance the "holy hubbub" with being sensitive to others.
Nursery
We provide a nursery for children from birth through 36 months in part because we understand that training takes time and that a break can help! Rather than an escape from worship, we view the nursery as a way to minister to families while they learn to worship together. So, joyfully accept those seemingly never-ending trips in and out of worship and give other parents helping hands and smiles that let them know we are in this together.
Get involved!
The nursery ministry is perhaps one of the best places to connect and get to know the Parish family. Plus, this is one way in which we can actually work out our congregational baptismal vows in a practical way! Sign up here and Blair Crist will help you get started.