But no man is put in any office in the church that he may be merely ornamental. We are set in our places with an end and design, every man according to his charge—every woman according to her charge. My dear brother, you do not occupy the post of a minister or a pastor that you may be respected, but that you may "adorn the doctrine of God your Saviour in all things."—C.H. Spurgeon
---
In a PCA church men are nominated by the congregation, trained either by staff or other elders and deacons, and then set before the congregation as a candidate for ordination and service.   The following men have been called to be servant-leaders in our congregation according to their gifts and desires. They serve on multiple committees and ministry teams. Please feel free to ask the office for more information.
Our Elders
George Grant (moderator), Michael Miserocchi, Tom Goddard (clerk), Steve Nelson, John Scherrer, Phil Hutcheson, Nathan George, Brandon Goodin, Mike Mastorberti, Matt Morrison, Louie Huesmann (Emeritus)
Our Deacons
Aaron Anderson, Andy Clark, Jason Parolini, Jeff Dokkestul, Randy Sadler, Nae Soundara, Ben Crist, Tim Simmons, Brandon Blair (chairman), Jimmy Allan, Dave Gould, Ian Kern, Allan Douglas, Tom Milligan, Charlie Snow
Ministry Teams
Below are several appointed leaders who serve by organizing and providing opportunities to live our Christian life together.
Women's Ministries: Coordinator – June Kern
Women's Bible Study – Heather Easterday
Women's Mentoring – Christine Douglas
Emmaus – Helen Soyster
Nursery – Blair Crist
Prayer Team – Kim Goff
Altar Guild – Susan Sadler
Hospitality – Tammy Graffam
Meals – Tracy Rickstrew
Standing Committee Chairmen
Disciplship and Small Groups — Tom Goddard
Missions — Kay Dokkestul
Personnel — Mike Miserocchi
Safety — John Scherrer
Please contact the office for current contact information.
Our Staff
---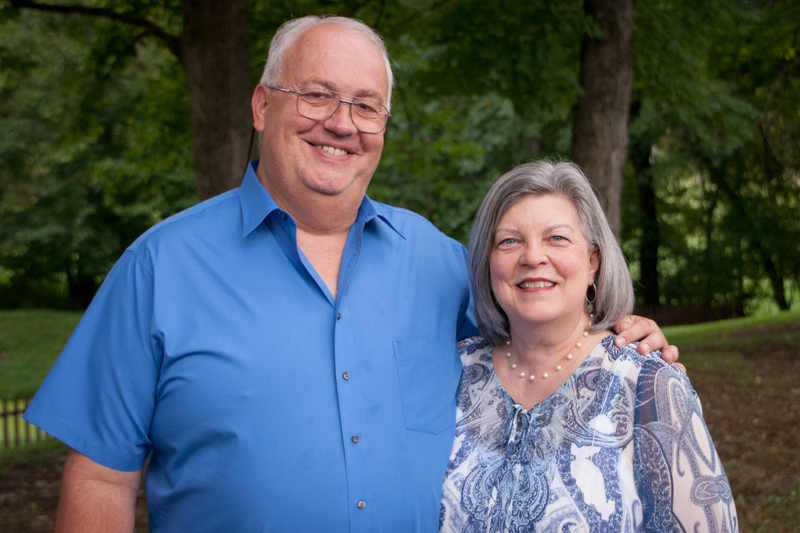 Teresa Sharp — Secretary: Teresa and her husband Mark have been a part of the Parish family since early 2013. After spending most of her career managing medical practices, she has found great joy in serving as the church secretary for the past two years. Teresa and Mark live in Columbia and have two sons, a daughter-in-law, and three grandchildren. Teresa enjoys spending time with Mark, helping out with the grandkids, and riding around in her Mustang convertible with the top down whenever she can. 
---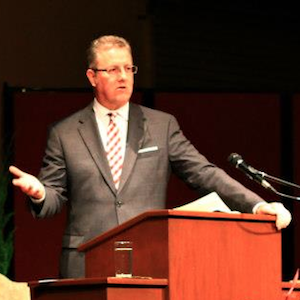 George Grant – Pastor: Dr. George Grant is the Pastor of Parish Presbyterian Church, Founder of New College Franklin, President of the King's Meadow Study Center and Founder of Franklin Classical School.  He is the author of dozens of books in the areas of history, biography, politics, literature and social criticism and he has written hundreds of essays, articles, and columns.  His work on behalf of the homeless, for international relief and development, for racial reconciliation and for the sanctity of life has been profiled in such varied media outlets as the Wall Street Journal, the Washington Post, Focus on the Family, The 700 Club, the Coral Ridge Hour,  Point of View, Crossfire, World Magazine and Christianity Today.
In addition to his pastoral responsibilities and regular classes in literature, history, theology and the arts, George maintains an active writing and speaking schedule at home and around the world.  He has academic degrees in Political Science at the University of Houston (B.A.), Philosophy at Whitefield Theological Seminary (M.A., D. Litt, PhD.), Humanities at Belhaven College (D. Hum.), and Theology at Knox Theological Seminary (D. Min. Cand.).  He makes his home on the east side of Franklin with his wife Karen (and their dogs, books, and gardens).  They have three grown children and four grandchildren. Hear sermons or learn more about Pastor George's work on our Resource page.
---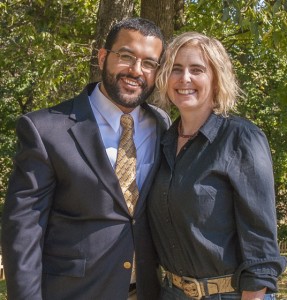 Cam Clausing – Assistant Pastor: Cameron (Cam) and his wife Taryn came to Parish after serving in Bogota, Colombia with Mission to the World. Cam attended Moody Bible Institute and Reformed Theological Seminary. After Moody he moved to California and served at a PCA church in various capacities. Following his time in California he moved to Bogota where he met his Australian bride, taught Hebrew, and discipled young pastors. Aside from his work at Parish, Cam also teaches at Williams College in Franklin. In addition to reading and teaching, Cam and his wife love good food and especially sharing it with others.
---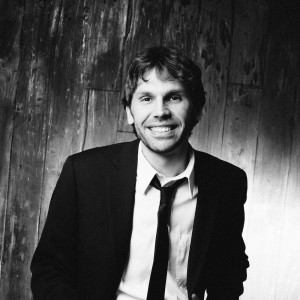 Nathan George – Chief Musician: Nathan comes to Parish Presbyterian Church after attending Sangre de Cristo Seminary, serving two years as pastor at Reformed Presbyterian Church in Lemmon, SD, working as an audio engineer, and touring for 10 years, 5 of which he and his wife, Patsy, traveled in an RV with their 6 children (Jonathan, Elaine, Elliot, Anna-Margaret, Matthias & Elsa).  He continues to write, record, and perform around the country, but is now mainly engaged with writing for and leading music in worship.  Here's more about music at Parish. You can hear some of Nathan's music on our Resource page.  More about Nathan at www.nathanclarkgeorge.com
---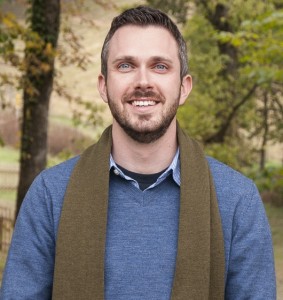 Henry Haffner – Assistant Music Director: Henry C. Haffner, a sixth-generation Franklin native, serves as the Assistant Music Director at Parish Presbyterian Church. Mr. Haffner graduated from Vanderbilt University, and received his Master of Music degree at the University of Cincinnati's College-Conservatory of Music.  As a Violist and Violinist, he has performed with orchestras and recording artists throughout the South and Midwest. In addition to his duties at Parish, Mr. Haffner serves as Principal Violist of the Lexington Philharmonic Orchestra in Lexington, KY, and teaches at Middle Tennessee State University and New College Franklin.